Welcome to Papa Westray, one of the North Isles of Orkney. This site provides information on how to get to Papa Westray, where to stay, and ideas on what to see and do.
---
Accommodation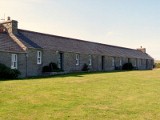 Papa Westray Hostel
Hostel adjacent to shop
---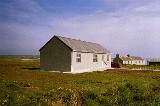 Holm View
Self-catering cottage near east pier, convenient for shop and post office
---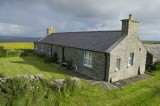 Peatwell
Self-catering cottage looking onto Papa Sound and nearby island of Westray
---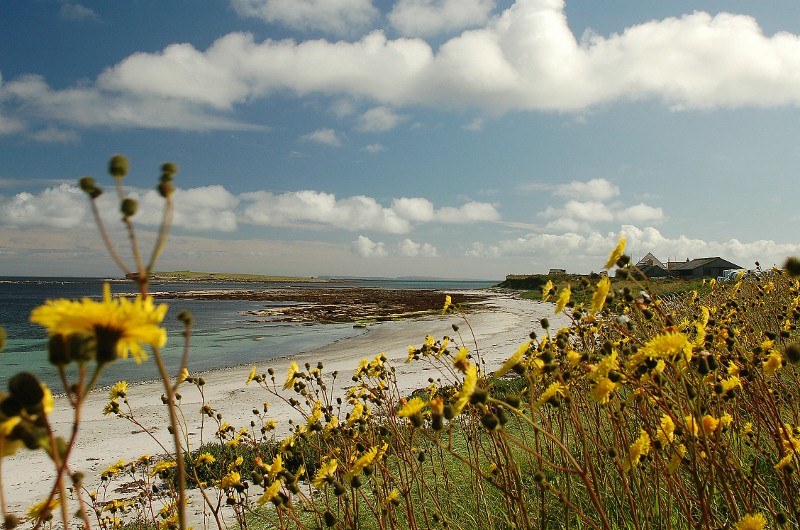 Holm and East Shore, Papa Westray - photograph by Douglas Hourston
Papa Westray, Orkney
Papa Westray is one of the smallest islands in Orkney, off the far north coast of Scotland. Known to locals as Papay, this is a fascinating destination to visit and an engaging, sometimes challenging, place to live. Thanks to the efforts and skills of the community, Papay has been rejuvenated in recent years as several long-abandoned homes have been restored and brought back to life for local and incoming folk. According to the 2011 census there are 90 'usual residents' in 40 households - compared with just 65 people in 30 households in 2001.
The island is rich in archaeology - including the (older than the Pyramids), the restored ancient , the remains of the at St Tredwell's Loch and chambered cairns on the - and birdlife, especially on the RSPB reserve. The two-minute hop between Papa Westray and its neighbour Westray is the .
This website provides information on how to get to Papay, where to stay, and ideas on what to see and do. It also includes the Papa Westray Island Development Plan 2011-2021 prepared by the .
Travel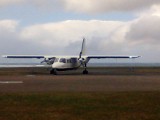 Getting to Papa Westray
Travelling to Papa Westray by air and sea.
---
Loganair Inter-Island Summer Timetable (PDF file) March 3 2014 - October 26 2014
---
Papa Westray Flights. For current situation see Kirkwall Airport Live Flight Information
---
More about Papay
PAPAY ARCTIC ADVENTURE
This July/August Daniel W (Papay), Amanda H (Papay) and Daniel E (Suffolk) set out on a never done before adventure, taking a 7.5m RIB from Papa Westray to Norway and across the Arctic Circle. In doing so they are raising money for Woolverstone Wish which is planning to refurbish the chemotherapy ward at Ipswich hospital where Daniel E was treated earlier this year for testicular cancer. Please have a look at their Papay Arctic Adventure blog and donate at JustGiving.
---
The last of the Great Auks - a poignant anniversary
---
Happiness in Isolation - Photography project on Papay